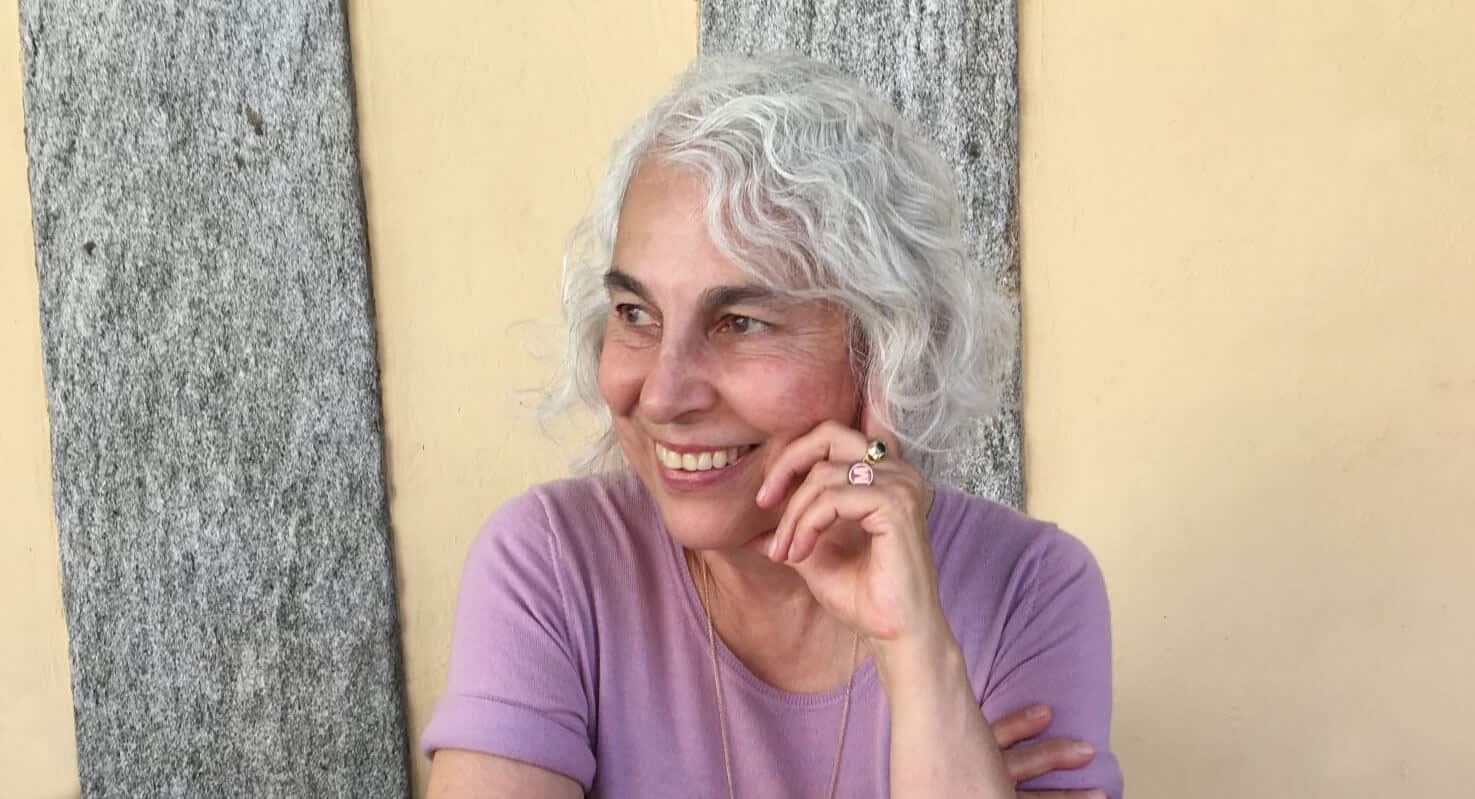 Mahrokh Aramesh Beck creates jewellery from manifold materials. Born in Teheran in 1951, she moved to Germany with her mother in 1965. She studied painting with Rudolf Haegele at the Stuttgart Academy of Art and continued her studies at the Academy of Fine Arts in Munich where, in 1981, she earned her diploma with Günter Frühtrunk.
Since 1987 her artistic practice has been focused around the creation of jewellery, building a singular formal and material language, drawing inspiration from art history, autobiography, philosophy and pop culture.
Her unique, handcrafted pieces might be considered as thought experiments, where each discrete piece, whether a ring, brooch, necklace or earrings, is the result of Mahrokh's wanderings into worlds both adjacent and often times foreign to the world of jewellery.
Beck has a particular fascination with jewellery from the C.18th, and she maintains an ongoing dialogue with costume jewellery from the 1920s and 30s. Much of her work from the last decade might be read as refined reinterpretations of the often comical and flamboyant tendencies of costume jewellery from the early C.20th, substituting cheaper materials for precious stones, gold, pearls and hand applied enamel. Her uncanny ability to compose highly original yet legible forms and her bold sense of colour and line can be traced back to her foundation as a painter and her childhood in Iran.
Just as precious stones and great art resist documentation, so too does Mahrokh Beck's jewellery resist the often limiting and static definition of jewellery. Her work possesses an interiority that cannot be translated in photographs. In writing on her work, art historian Walter Grasskamp signals towards the mimetic qualities of Beck's work, and in recent years, she has continued to push the boundaries of representation and the notions of taste in contemporary jewellery.