SCHIAPARELLI
Brooch
18 Carat Rosegold
Small coloured gemstones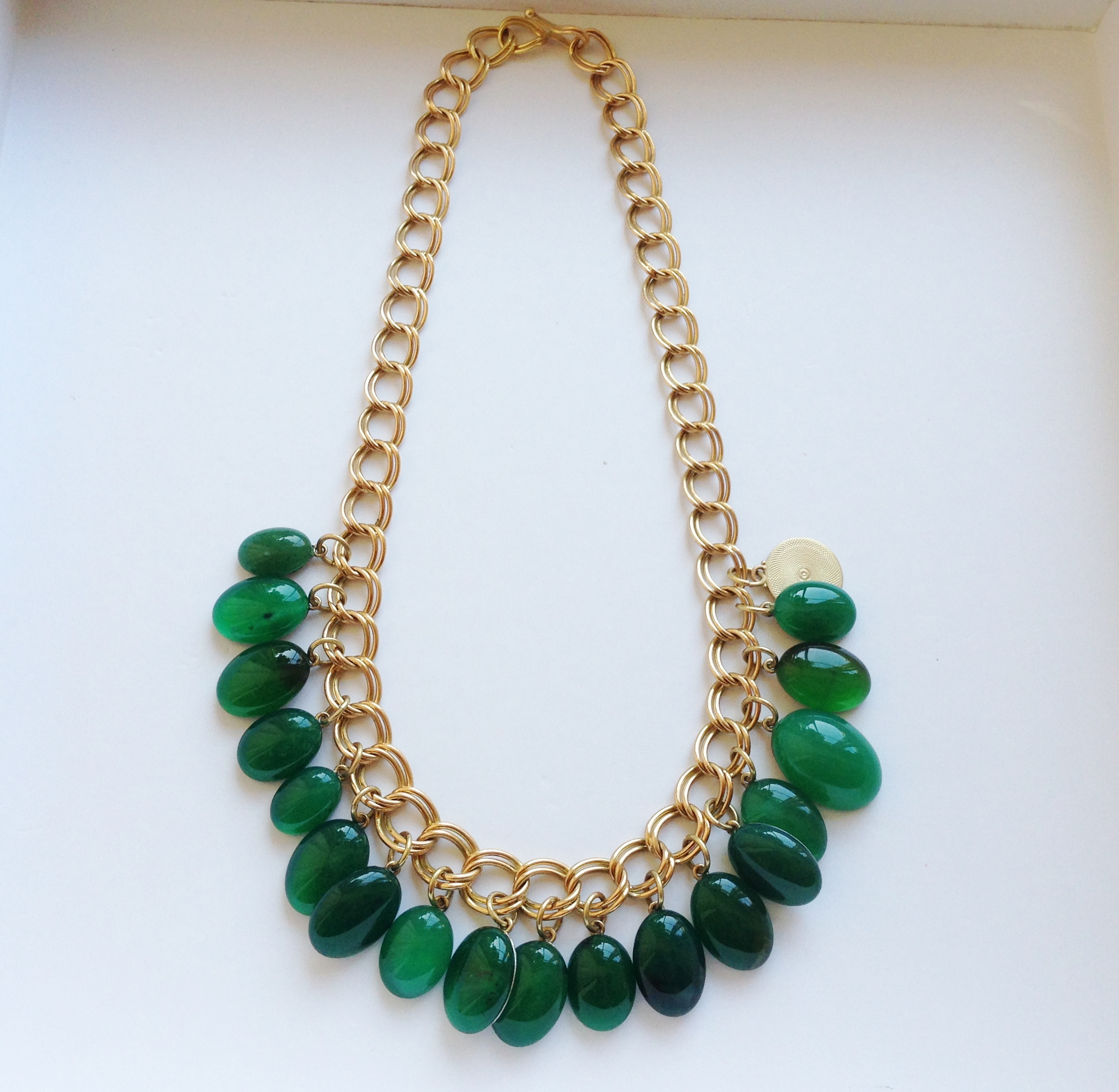 BOOGGY WOOGGY
Handmade collier
Gold with agate & one special piece from old times
2015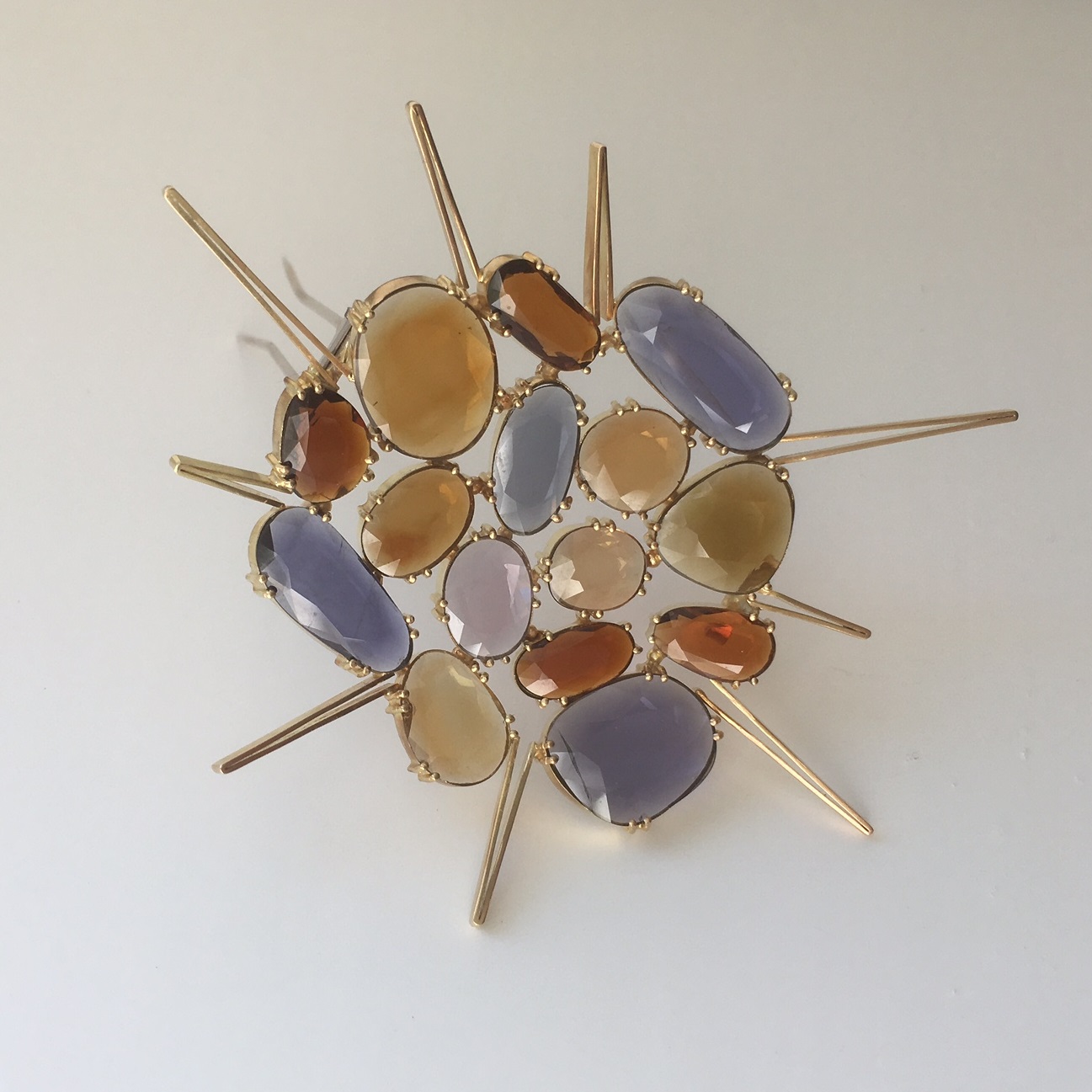 Sommerstern
Brooch
Lolith, spessartite and tourmaline
set in 18 carat gold
2017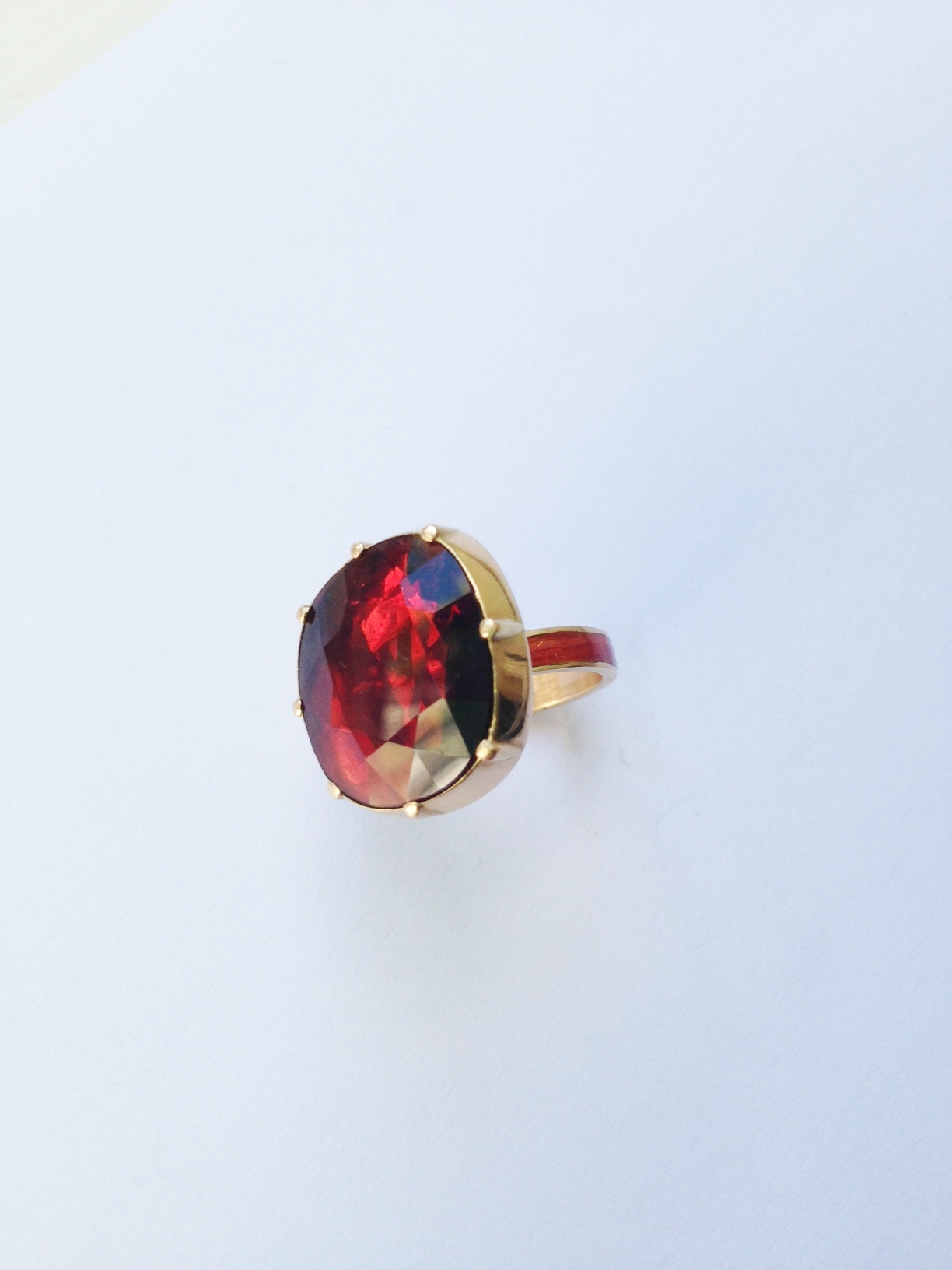 Double Rosé Cut Ring
18 Carat Gold
Granat Spessartin
Finished with enamel on the sides
2016
Ohrringe
Iolite and tourmaline
Set in 18 carat gold
2016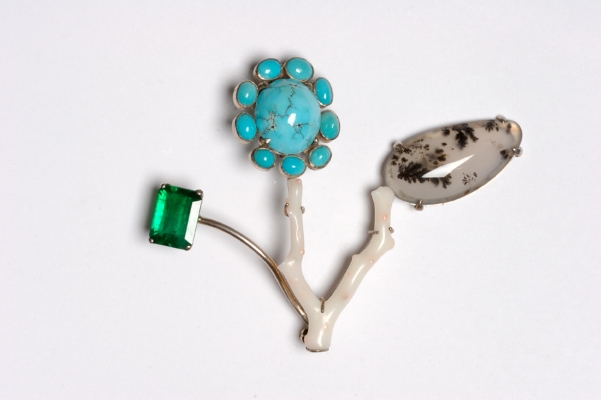 EDEN
Brooch
Silver, Agate, Turquoise, Coral,
Synthetic Emerald
2004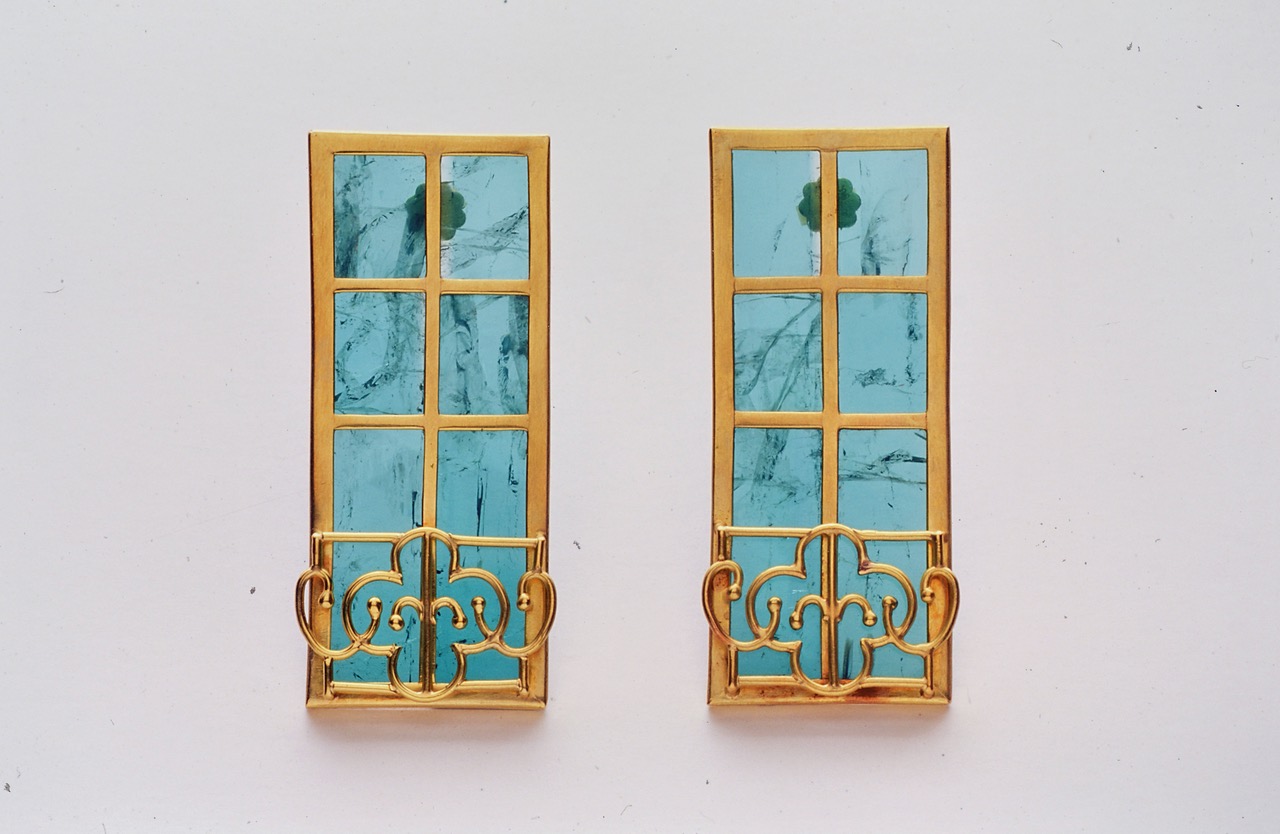 Parisian Windows
Earrings
Gold with Tourmaline
SHOP AROUND THE CORNER
Earrings
Gold with peridot, tourmaline, rodolithe, rose cut
2016
Die goldene Kette: This morning I saw a pretty street whose name is gone.
Collier
Letters "This morning I saw a pretty street whose name is gone"
18 carat gold
2017
HERBARIUM
3 Flower Brooches, 2005
left: Iolite, Lemoncitrin, Amethyste and Moss agate, on Silver
right: Tourmaline framed by Garnets, Agate and Amethyste, on Silver with two brown pearls
below: Lemoncitrin framed by Tourmaline, two Onyx and a large precious green gemstone
ECHO
Gold earrings with green Garnets, 2014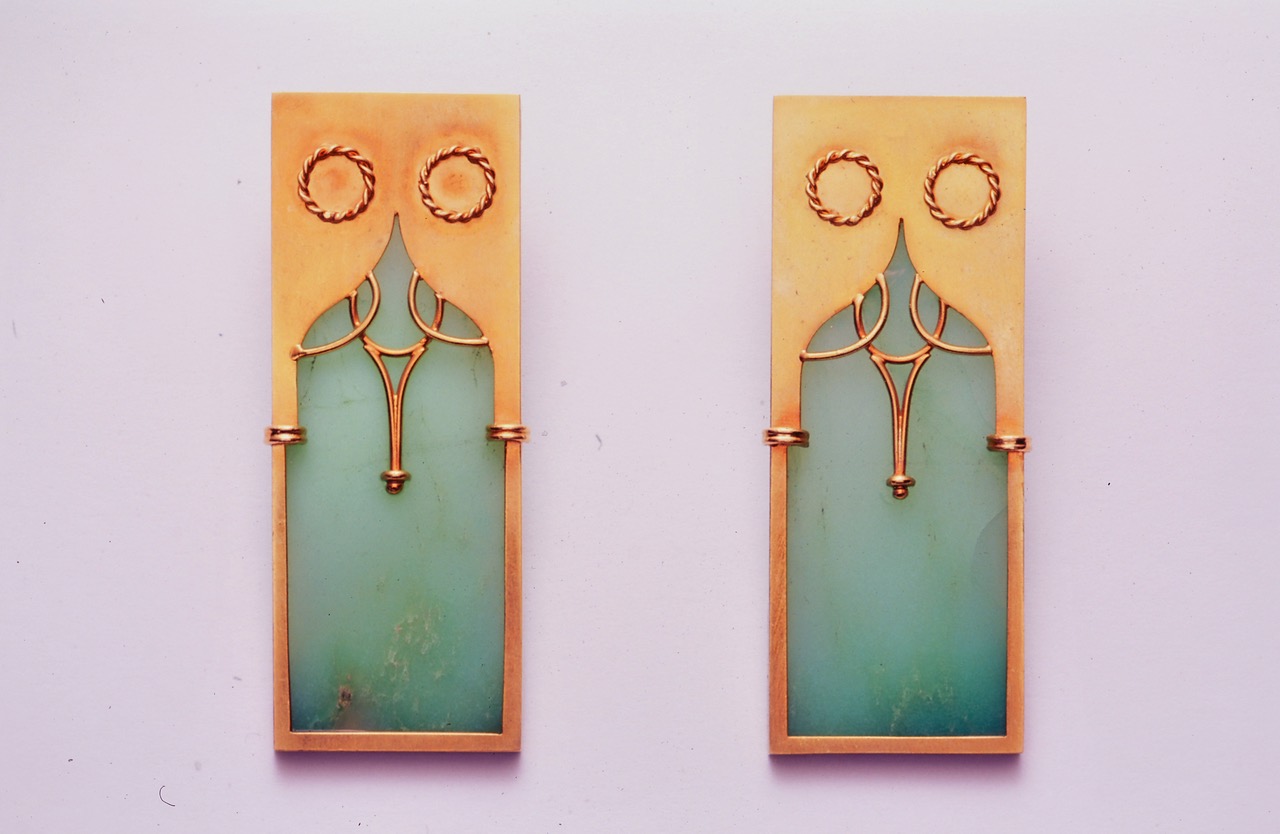 Venetian Windows
Earrings
Gold with Chrysopras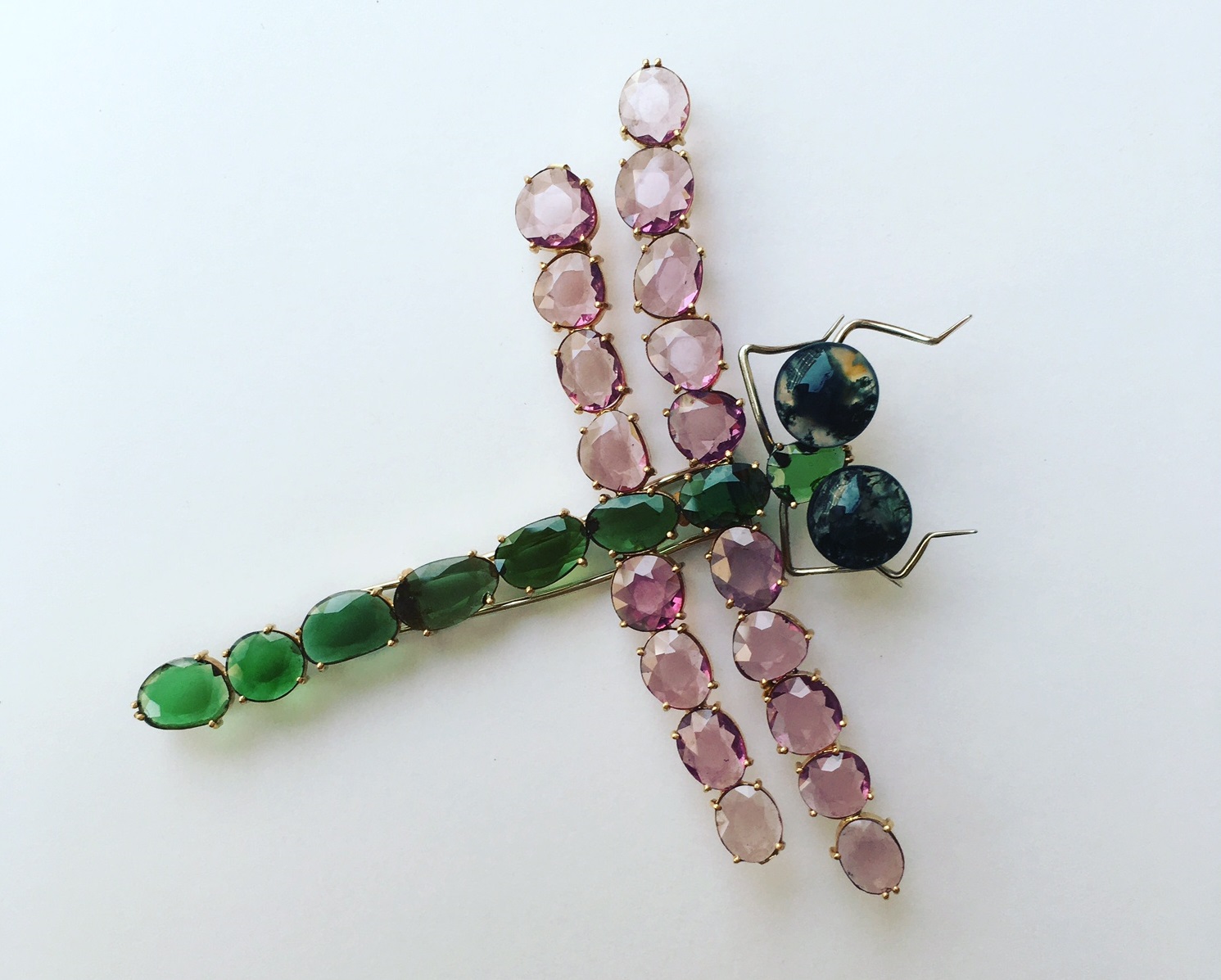 LIBELLE
Brooch
Turmaline, rose spessartite and agate (eyes); fitted in 18 carat gold and white gold, 2013
Note: All gemstones feature a diamand cut from the 18th century.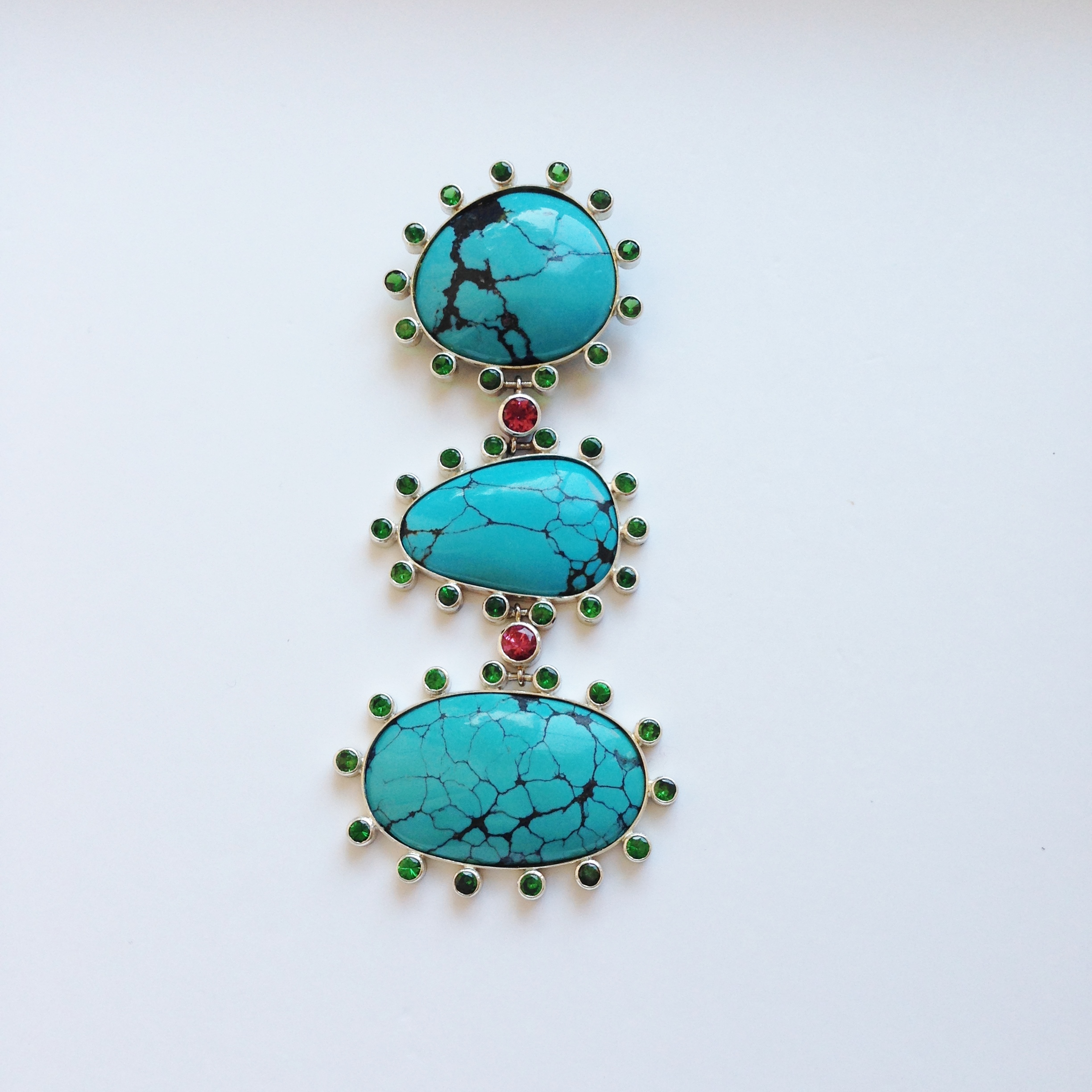 MEDAILLON
Turquoise, Turmaline, Peridots
2015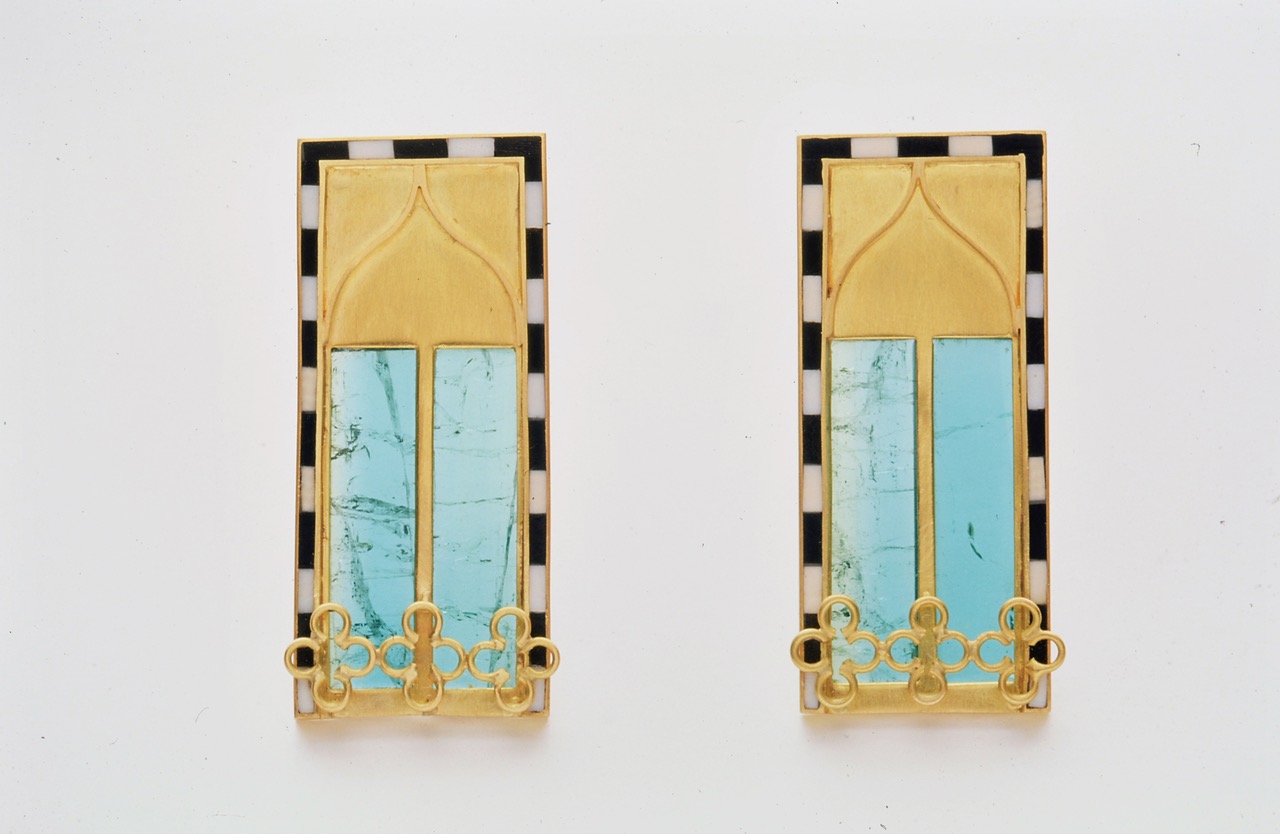 Venetian Windows 2
Earrings
Gold with Tourmaline, Ivory and Ebony
NEGLIGEE
Negligee collier without closure
Rose pearls with amethysts and small river pearls
2016
MADALITH LANDSCAPE
Brooch
18 Carat Gold
Madalith gemstones
2015
LOLA
Earrings
Gold with titanite, tourmaline, rodolithe, rose cut
2016
GENEROSA
One of a kind earrings GENEROSA, 2012
Rodalite, gold-framed tourmaline disks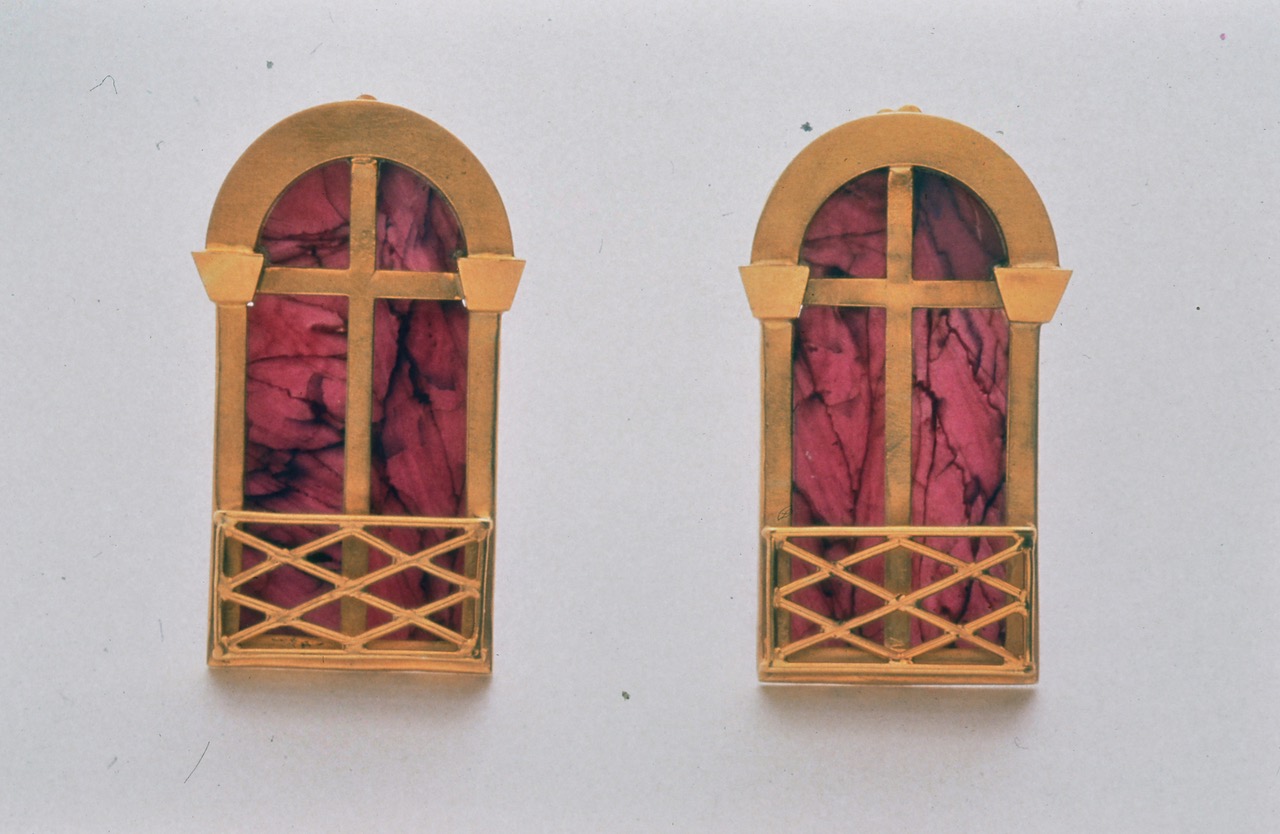 Windows
Earrings
Gold with Sugilith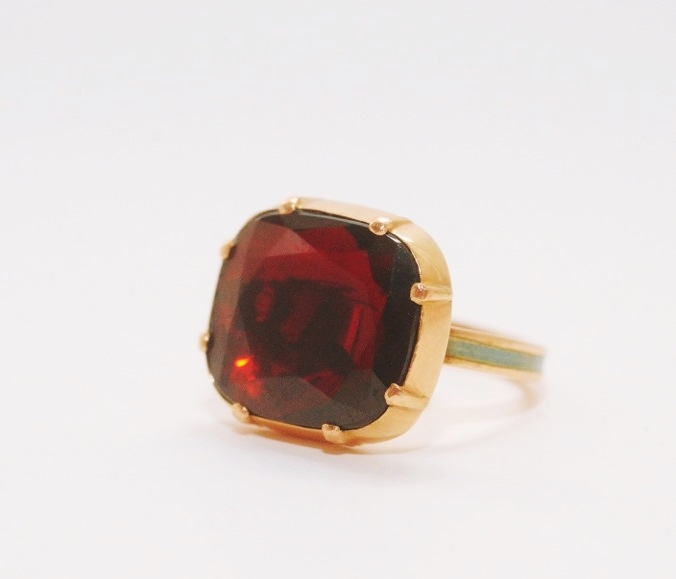 THE RED RING
18 Carat Gold
Garnet Spessartite
Green enamel inlay
2015
 
GUTELAUNE KETTE 1
18 Carat Rosegold, rock crystal, rainbow moonstone, cairngorm,
hypersthene, Cape chrysolite,
One of a kind, 2014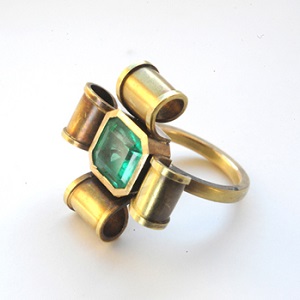 ROI
Gold ring with emerald, 2014
GASPARA
Brooch, One of a kind, 2012
Silver, yellow quartz, tourmaline, peridot
LAS VEGAS
Dedicated to Ernst Augustin
handmade in gold with a diamond eye and ruby cigarette
2015
Landscape Ring
Gold with Granate and Enamel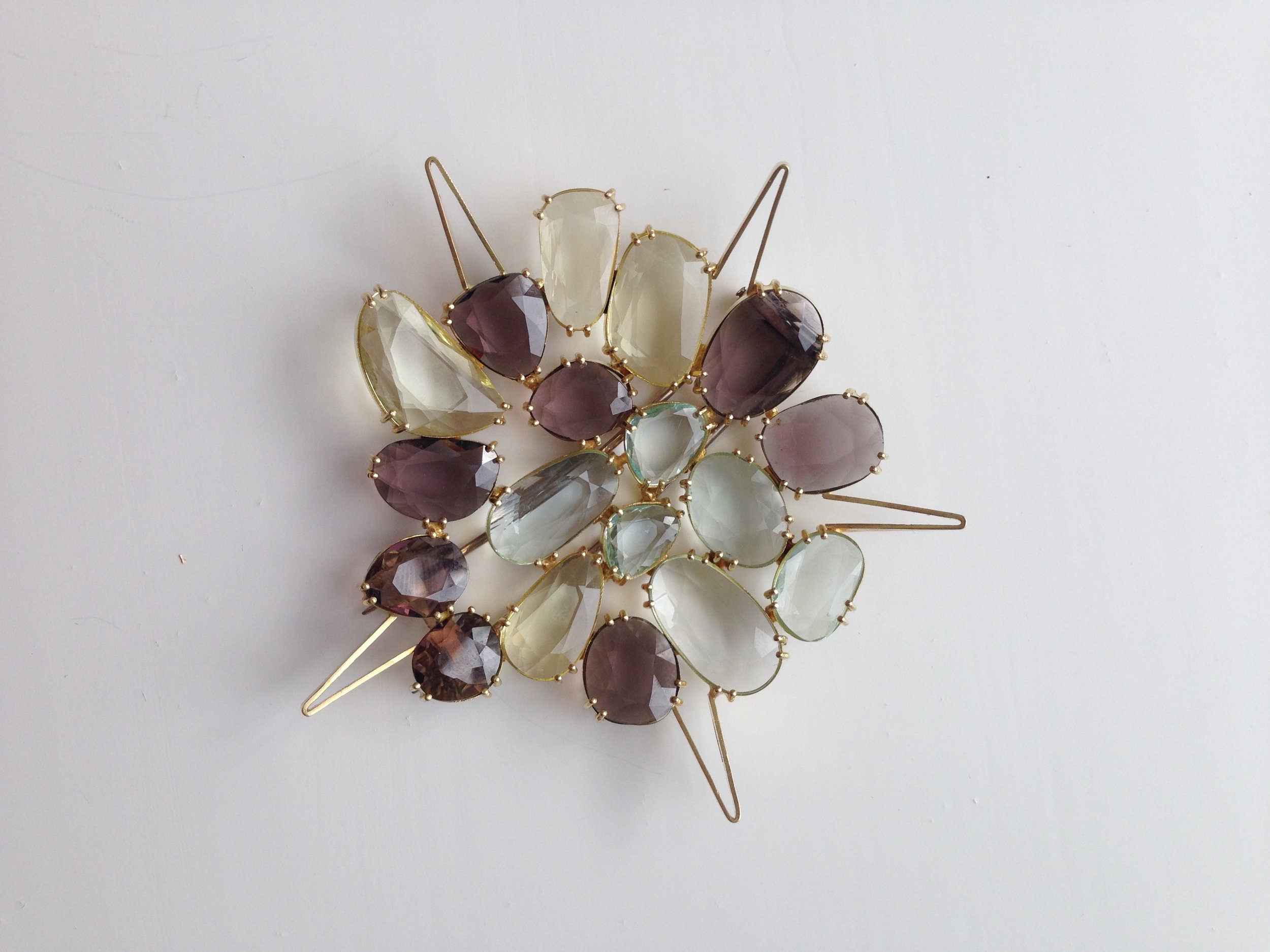 DER ERSTE STERN
Brooch Der erste Stern
Handmade in gold, with grey spinel, aquamarine, lemoncitrin
2016
LIEBLINGSSTÜCK
Brooch, ø 10 cm
11 gold framed separites put onto a large coral, 2011
SINA and TILLY
Brooch: Spinel 63 Carat, framed in white gold.
Earrings: 2x2 cm, Gold, Rhodolithe,
Spinel and Tourmalin. One of a kind, 2012
Fortune Telling Parrot Gold Necklace
Gold necklace with letter charms.
"Fortune Telling Parrot"
18 Carat Gold
2016
DOLORES
Brooch, One of kind, 2012
Golden shaft, large amethyst, lemon citrin and spessartite
GUTELAUNE KETTE 2
18 Carat rose gold, sunstone, coral, red chalcedony, opal.
One of a kind, 2014
MINOU
Ear clip: 2,5 x 3,5 cm, Gold, Spinel and tourmaline rose cut.
One of a kind, 2011
AUBERGINE
Earrings
White gold, enamel, emerald and rare South Sea pearls
3 cm, 2005
DIAMANT
Necklaces in coloured and grey diamonds,
enameled gold elements with diamonds,
42 cm length, 2008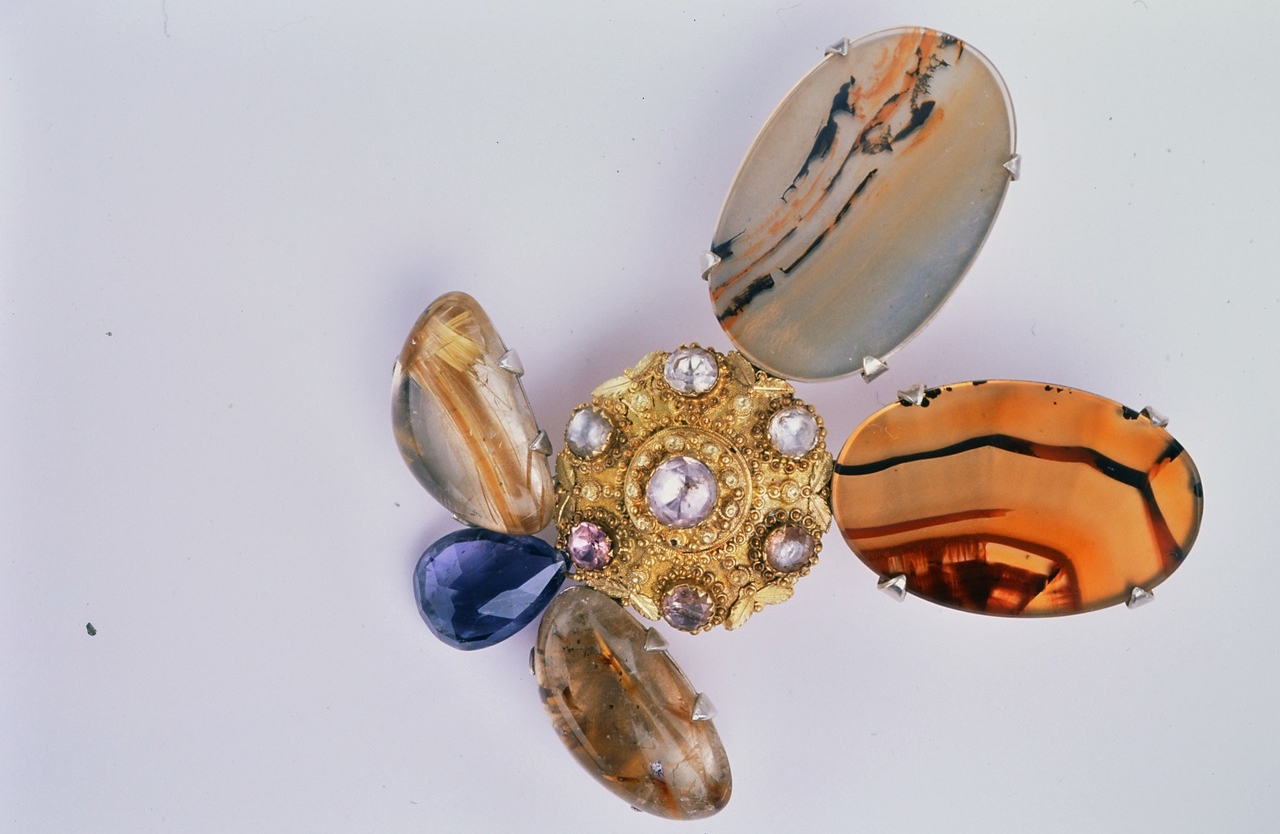 Brooch with Agate and Iolite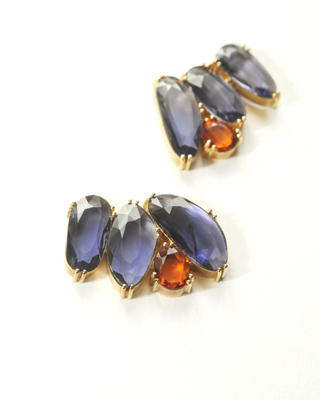 INEZ
Earrings, One of a kind, 2012
Gold framed iolite and rodalite
ALMANDIN
Historical brooch with added garnets and freshwater pearls, framed by four almond-shaped corals.
7 cm, 2008
DIE SCHÖNE
Clip earrings,
3 x 3,4 cm, 18 Carat Gold
24,8 Carat Tourmaline And Spinel, 2011
TIGERTATZE
Brooch, 18 Carat Rose gold with sapphire.
One of a kind, 2014
GUTELAUNE KETTE 3
Gold necklace with coloured stones, 44 cm,
2013
EL GALLIO
Earrings,
Rare grey South Sea pearls, enamel and gold.
2008
FABEA
Brooch, white gold, amethyst,
tourmaline, spinel, honey stone,
One of a kind, 2014
ELLI
Earrings, silver, malachite, moonstone,
cairngorm, garnet.
One of a kind, 2014
WALTER BENJAMIN
Golden brooch
Composition of amethysts, citrines, aquamarines and sapphires, 2008
TABU
Necklace, adjustable in length
122 South Sea pearls, can be worn in 5 different ways.
BIENE
Earrings, gold, brown and green tourmaline, spinel
2013
APFELBLÜTE
Brooch, silver, flat pearls, yellow and brown pearls, agate, 2010
PUBLIKATION by Mahrokh Beck
Mahrokh Beck / Schmuck / Jewellery
44 Illustrations in colour, 2003
Text Avinoam Shalem
Photography Thomas Mayfried
CARDS by Mahrokh Beck
Double cards with 6 flower brooches and one pair of earrings, photography by Scarlet Berner, packaged, 2005.